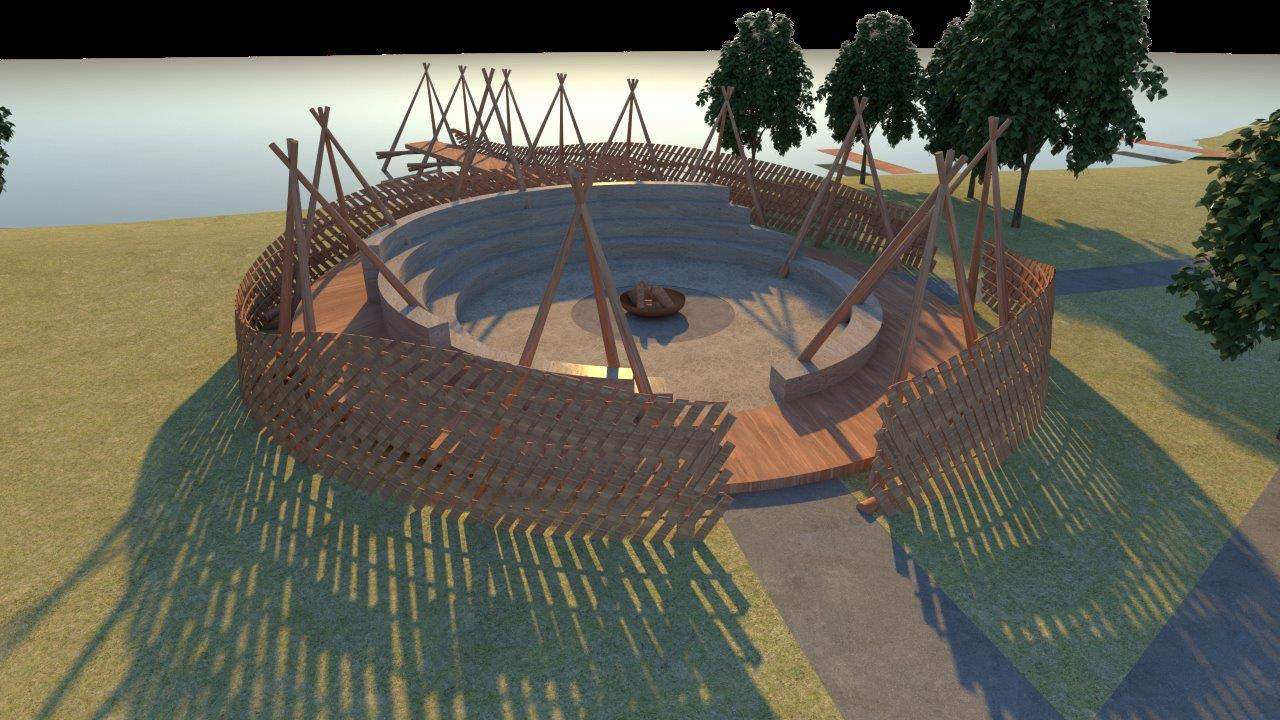 Mar 17, 2023
Help Bring the First Indigenous Gathering Space to Life on the Credit Valley Trail!
Indigenous Peoples in Canada have a rich and diverse cultural heritage that has been suppressed for far too long. It is time for us to take a different path.
The Credit Valley Trail is a place where we can connect with nature and walk a path towards reconciliation. The trail spans from the headwaters of the Credit River in Orangeville to Lake Ontario in Mississauga and is situated on the Treaty Lands and Territory of the Mississaugas of the Credit First Nation (MCFN) and the traditional territory of the Huron-Wendat and Haudenosaunee. As we walk along this 100 kilometre trail, surrounded by the rich biodiversity of the Credit River Valley, we'll learn about the rich cultural heritage of the Indigenous Peoples who have lived on this land for thousands of years.
Right now, at the Credit Valley Trail's northern trailhead in Orangeville, Credit Valley Conservation is proud to be constructing our first Indigenous placemaking site, the Crane Gathering Space, at Island Lake Conservation Area.
This space symbolizes cultural identity, presence, contributions and voices of Indigenous Peoples. It will advance the goals of truth and reconciliation through community-building, teaching and ceremony. Guided by an Indigenous Roundtable with community representation from the MCFN, Cree and Huron-Wendat First Nation, this space is a place for everyone.
But we need your help to bring this vision to life. With 80 per cent of the funds secured, we only need $200,000 to cross the finish line and fully realize the vision of our Indigenous partners. By supporting the Crane Gathering Space, you are not just helping fund a physical space, you are investing in a brighter future for Indigenous Peoples and for all those who call the Credit River Watershed home. You are helping to create a more inclusive and welcoming community that honors the diverse cultural heritage of all those who live here.
Please donate today and help ensure that Indigenous Peoples have a rightful place to connect with the land and water and engage with Indigenous culture, language and traditional knowledge. Your contribution will make a significant difference in creating a more just and equitable society.
Join us on this path of reconciliation and together we can create a brighter and more inclusive future for all.