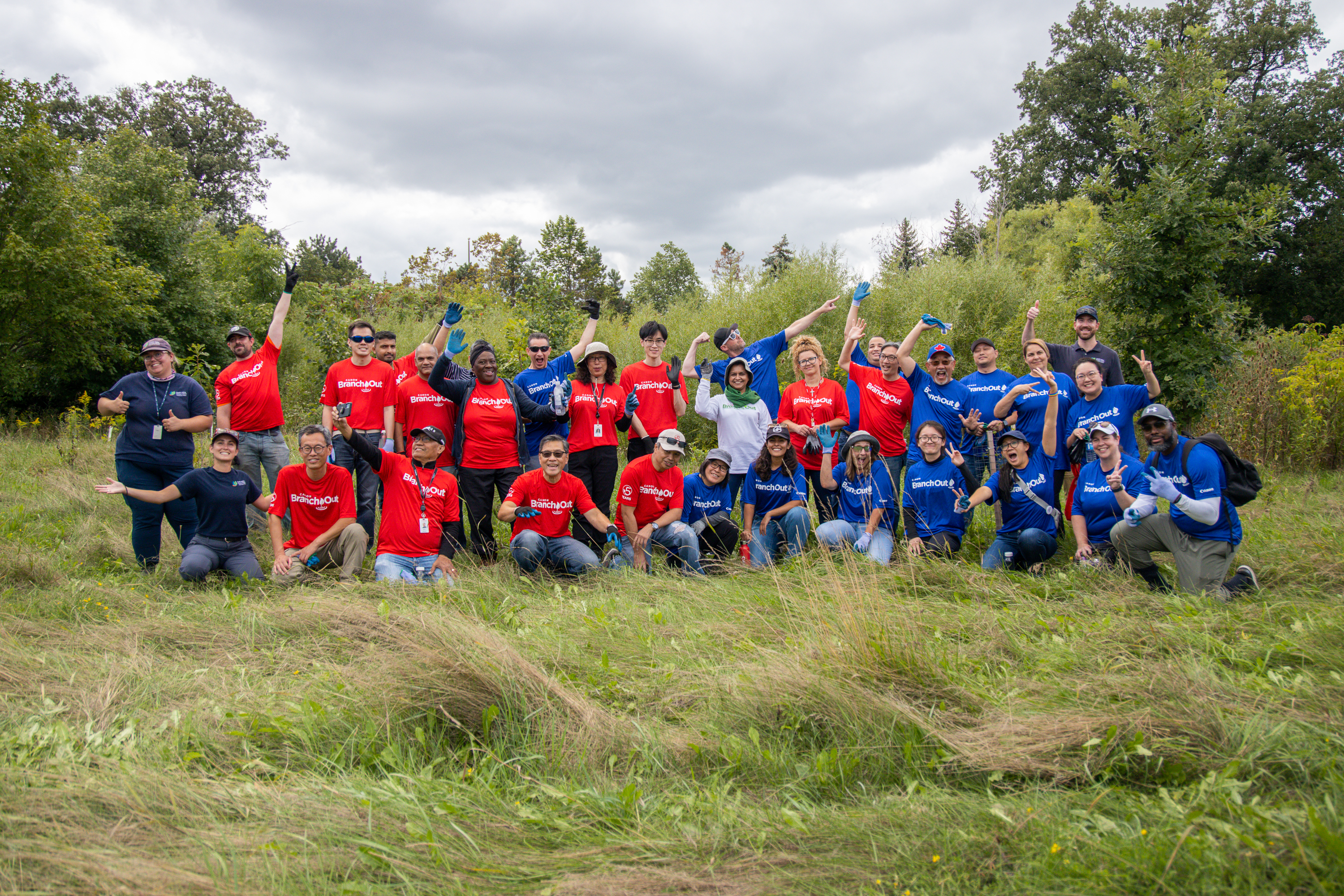 Jun 9, 2023
Credit Valley Conservation and Canon Team up for Climate Change Solutions on Local School Grounds
Credit Valley Conservation Foundation (CVCF) announced today a sponsorship agreement with Canon Canada Inc. (Canon) to build a rain garden at St. Joseph Catholic Elementary School in Brampton. Canon's commitment will fund the creation of a new green space and serve as an exciting new educational tool to teach students about water management and climate change.
"We're thrilled to partner with Canon and grateful for their continued collaboration on building climate change resiliency," said Terri LeRoux, Director of Parks, Lands and Community Engagement for Credit Valley Conservation (CVC). "This project reflects Canon's deep commitment to support a thriving environment in the community they work in."
Canon's sponsorship will help provide educational programming for students and fund the construction of a beautiful and functional rain garden, a low impact development solution that slows down, soaks up and filters rainwater coming from the rooftops and parking lots. As more frequent and heavy rainfall occurs due to climate change, rain gardens can help reduce pressure on municipal stormwater systems.
CVC has identified St. Joseph Catholic Elementary School as a priority site for a rain garden installation due to its location within the Fletchers Creek Sustainable Neighbourhood Action Plan (SNAP) neighbourhood, and because of ongoing drainage issues in the school yard. Fletchers Creek SNAP is a community plan to make the neighbourhood more sustainable and ready for a changing climate.
"Canon strives to make meaningful contributions to the communities where our employees live and work. We've been proud to partner with Credit Valley Conservation for many years," says Sammy Kobayashi, President & CEO of Canon Canada. "As we celebrate our 50th anniversary in Canada this year, we're eager to give back to the communities that have supported us over the many years as one of our 50 Acts of Kyosei campaign. I am proud that this will be the second rain garden we've worked on together, so we've seen firsthand how this type of project not only makes a sustainable difference but also creates a green space an entire school community can enjoy."
Canon and CVC have partnered on environmental initiatives since 2016. Since this time, CVCF has received significant contributions towards projects that support a thriving environment that protects, connects and sustains us. Through the partnership, Canon employees have participated in 20 events, committing more than 4,370 volunteer hours. During these events volunteers planted 1,340 native trees and shrubs, 2,250 native wildflowers, restored 9,236 square metres of land, removed 1,596 square metres of invasive species and removed 55 pounds of garbage.
CVC and CVCF rely on the generosity of partners like Canon to support local conservation efforts that help support climate change adaptation and environmental education throughout the watershed.
About Credit Valley Conservation Foundation
Credit Valley Conservation Foundation is a registered environmental charity working to help protect and conserve the lands and waters of the Credit River Watershed. The Foundation accomplishes this by raising funds in support of the valuable conservation projects carried out by Credit Valley Conservation (CVC) that protect the health and well-being of the flora and fauna, the watershed and its inhabitants for today and tomorrow. CVC inspires a deep appreciation for the role of nature in keeping people connected, healthy and happy.
About Credit Valley Conservation
Credit Valley Conservation (CVC) is a local conservation authority established by the Ontario government in 1954 to protect, restore and enhance the natural environment of the Credit River Watershed. Our watershed is defined by the area of land where all rainfall, snowmelt and runoff drains into lands and waters flowing into the Credit River. CVC creates connections between people and nature, knowledge and action. We inspire a deep appreciation for the role of nature in keeping people connected, healthy and happy. CVC is a member of Conservation Ontario.
-30-
Media Contact
Jamie Williams
Specialist, Marketing & Communications
Credit Valley Conservation
905-431-5772
Email